What To Expect
Our design/build process makes upgrading your home convenient and enjoyable from start to finish. Here's what to expect when working with us throughout your project.
Design Process
As we move through our design process, each step from consultation to evaluation, development, and completed plans will take you closer to the space of your dreams! We pride ourselves on our attention to detail and creating a final project our clients will enjoy for years to come. We bring our 30+ years of expertise in design and remodel experience along with our knowledge of current trends, vendors, and manufacturers right to your home as we work with you to elevate your space into one that reflects each client's unique style and function goals.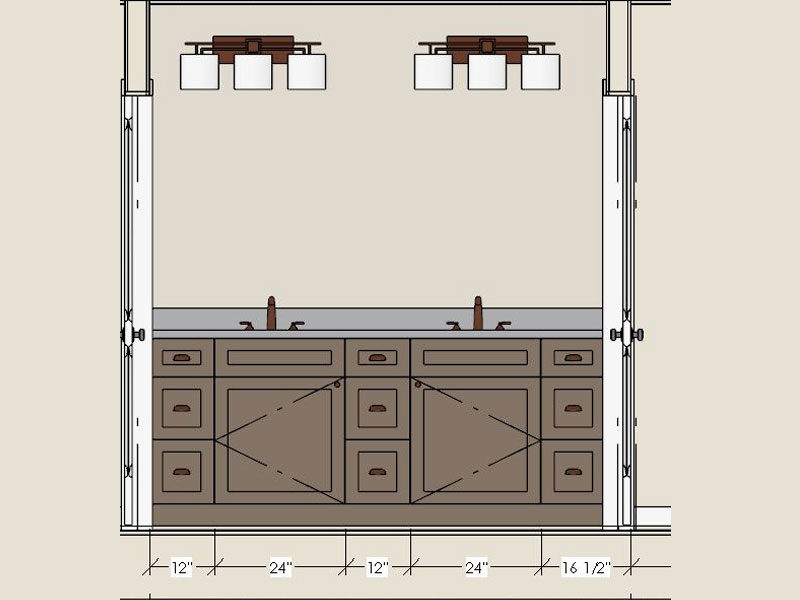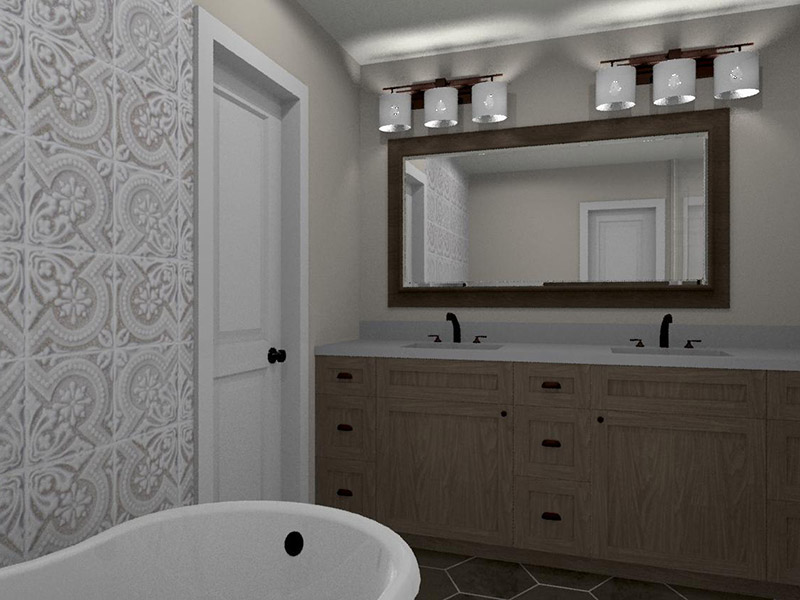 Consultation
We start with an in-home consultation to discuss your project. Our Designer will get to know you, your lifestyle, décor likes and dislikes, and what you love or don't love about your home. She will take a look at your space, review your likes and dislikes of the current areas and hopes for the transformation. She will show you some design and material ideas and discuss budget parameters for the scope in question. Before she leaves, our Designer will be able to present some next steps for your project and go over our Design Agreement with you. We tailor our services and fees to each Client's needs.
Retainer Agreement
When we proceed together, a Design Retainer allows us to spend valuable time to further develop all the details of your project. Our designers, office staff, and labor crews will all come together to review your current space, the ideas and inspirations for our upgraded space, and create an actionable plan to make the dream image in your head a reality that you'll get to live in. After we measure, we head back to our showroom and get working on pulling together materials and drawing up our ideas for how to transform your space. This process typically takes 7 to 21 days, depending on our current schedule load. When everything is put together, we meet in our private boutique showroom for a design presentation! We'll discuss the new layout and aesthetics of your space, which you can see in 3-D on our computer screens.  We go over specially selected materials options, and show you how we can elevate your space to the next level.
We can help in one of three ways:
Design solutions only
Design & material purchasing
Concept-to-completion design, material & installation services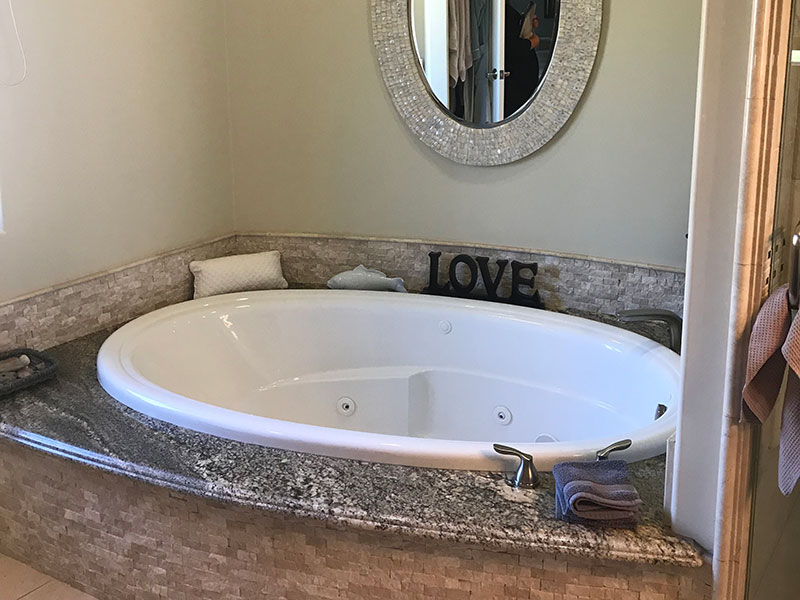 Before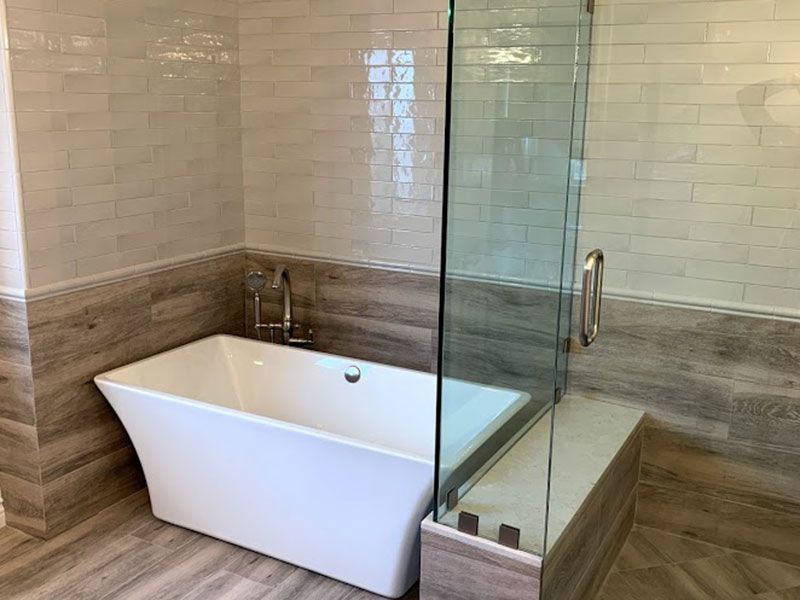 After

Development
The fun really gets going as we work through our design process to come up with a final design package which includes layout drawings, specifications, and material selections! Our team will continue to work with you to evolve our plans into a full scope of work. We finalize colors, fixtures, hardware, layouts and review the chosen samples and final plans at your home to verify the full extent of the labor. We walk-thru with our construction team to develop the contracting scope of work and an estimated work schedule. We pride ourselves on our professional attention to detail during the design process stage, which helps us minimize surprises later after your house is in construction. We will prepare written materials and labor estimates as we head into the construction phase.
Lead times: This process can take anywhere from a few weeks to a few months depending on the size of the project, details involved, and the changes made.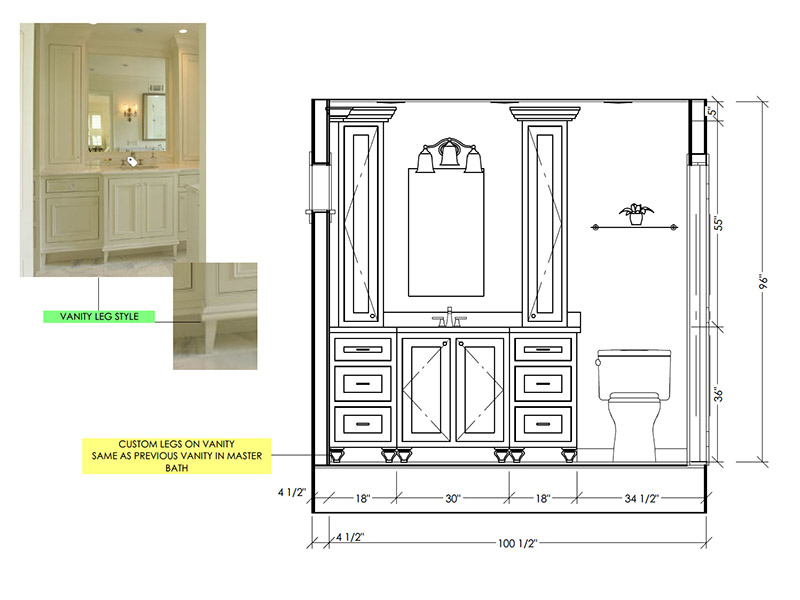 Build Prep
As we move into the Build or Construction phase, we can contract with you in a variety of ways:
Materials only: We furnish the materials we've specified in our design phase for your contractors or yourself to install according to our design plan.
Materials & Design-build Management: We furnish the materials as above and schedule calls and site meetings throughout your project to consult and answer questions with you and your contractors to make sure the project is proceeding according to the design plan. We troubleshoot or provide design advice as needed and can revise the drawings as necessary when changes come up during the project.
General Contractor: This is our most common next step. Here, we take charge of the entire build phase, providing and supervising all of the labor crews and/or subcontractors from demo to completion, ensuring the project is done according to design and all industry regulations.
---
General Contractor Build Process
As your General Contractor, we continue on this journey with all of our team members who have been with you from the beginning. We create a Home Improvement Contract describing the entire scope of work and labor in detail so there is no confusion, and we are all on the same page. In finalizing the contract, we select a start date, collect a $1,000 deposit to secure it, and set up a labor and progress payment schedule for the project.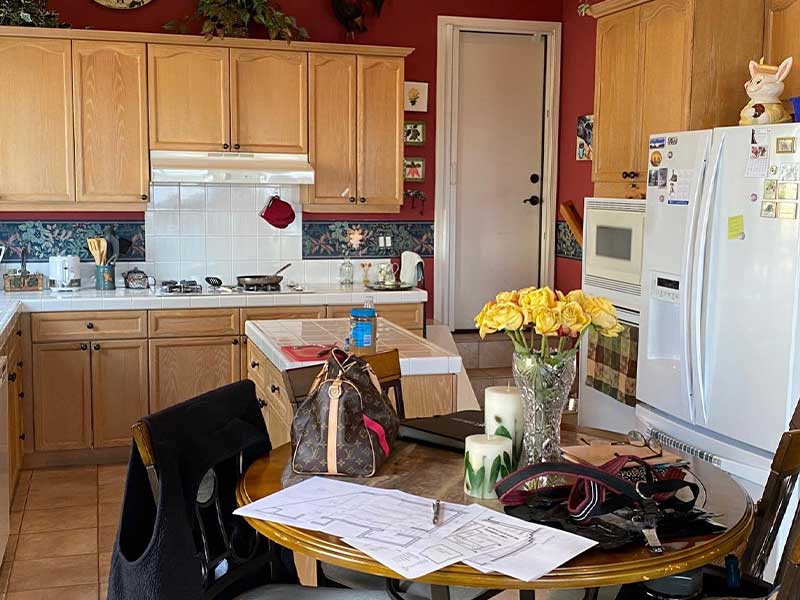 Before
After
Prep & Order
We begin ordering materials and writing work orders. We aim to receive your materials before we start your demo to avoid any delays once we begin working in your home. We will also begin obtaining any necessary permits at this time. Although this time period may seem quiet on your side, we are busy getting everything prepped for your home transformation.
Pre-Construction Meeting
Shortly before demo, we have a meeting in your home with all of the involved parties (your family members, designer, lead contractors, etc.) to review the final plan and calendar, address any site issues that we foresee, set the expectations for both our team and yourselves as homeowners, install signage to identify the site, go over any lingering questions before the transformation begins, and double check that we are all set up for success!
Installation Process
We oversee the project from demolition to cleanup, follow up with deliveries, and schedule inspections. Our labor crews, designers, and office staff all work closely to coordinate with homeowners since we'll be seeing a lot of each other! We recognize that there are going to be inconveniences while we are in your home. Our goal is to make this a smooth and pleasant experience. With over 30 years of experience, you can rest assured that we've seen it all and know how to handle whatever issues pop up during our remodel. Our team members are well trained, professional, and trustworthy!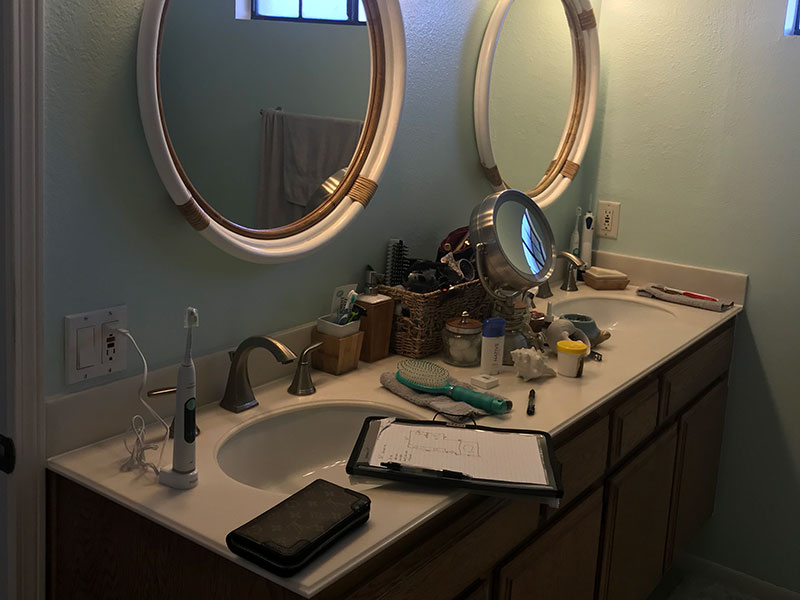 Before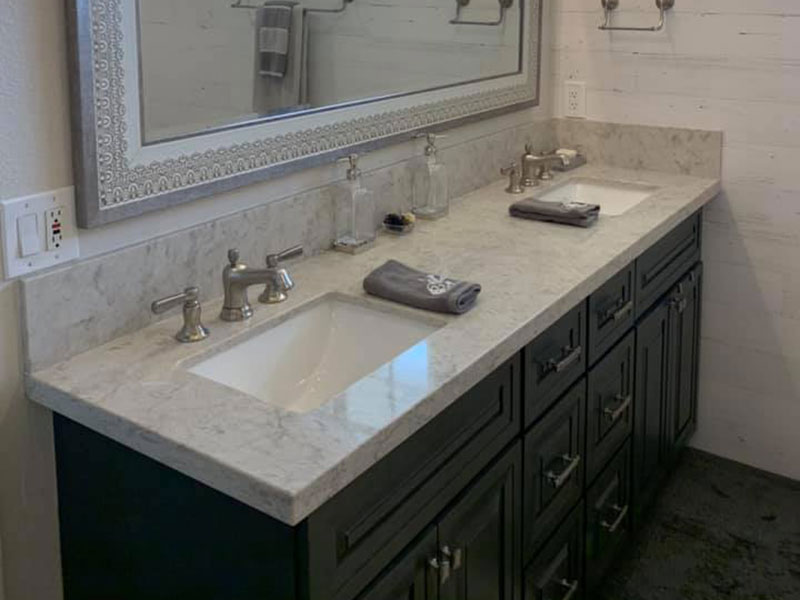 After
Action List / Finish Line
As we near the completion of our project, our designer/project manager will walk through the new space carefully inspecting the work to create an "Action List" of items to be attended to prior to crossing the finish line! This way we ensure that no detail is neglected, and your home is picture perfect.
Celebration
Our last step is a celebration walk-through with you! Together we tour everything we have created and celebrate with pictures, hors d'oeuvres and wine! There is nothing we value more than a client who is happy with their newly upgraded home and in turn recommends us to family and friends. Seventy-five percent of our business comes from referrals, so we greatly appreciate if you pass our name along!
Warranty/Satisfaction Guaranteed
Our job doesn't end at the celebration -- we provide you with the manufacturers' warranties for all of the new products installed in your home. We also carry our own warranty on workmanship and the project's components for one full year from completion, ensuring that all the systems we have provided are functioning properly. We personally handle any problems or issues that may arise, understanding that our reputation is built on our excellent customer service.