What We Do
We are experts at revealing possibilities you've never imagined for your home! We elevate any space, no matter how large or small, by designing and executing remodels that truly reflect our clients and their lifestyles. We understand that figuring out all the details and choices that are needed to pull together that "perfect look" for your space can be overwhelming! You have to think about features, fixtures, sizes, and functions — not only finding what you like but considering what will fit in the space and which items are worth prioritizing in the budget. After that, overseeing the estimating process and the project management to get the remodel done can become a second job of its own! Our goal at WCDC is to take the pressure off of your shoulders while we elevate your home to a new level of comfort and design. As we work with you to develop your project from the initial design concepts and follow through with the execution of the renovation all the way to picture perfect completion, you'll discover our final product is extremely rewarding and a great investment! As a small, family-owned business, everyone on our team is involved in your project from start to finish, ensuring a specialized hands-on experience and an overall less stressful remodel.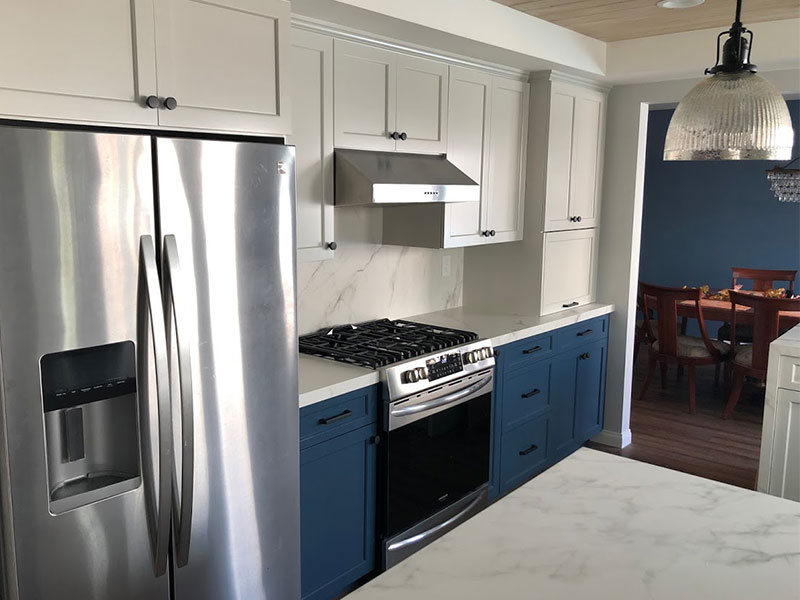 Design
Our design process begins with an in-home consultation where we walk through your current space and carefully listen to each client's goals, lifestyles, and budgets. Our designers create computer generated images and offer sample materials and color palates to help you visualize the finished project we've created to uniquely suit your look and lifestyle. When you work with our team, you can literally "see" your remodeled home long before the first "hammer is swung". We specially select material samples from quality manufacturers and stock them in our private boutique showroom in central Orange County where we pull together our personalized-to-YOU styles to match different budgets — from a quick update or refresh to a custom dream remodel!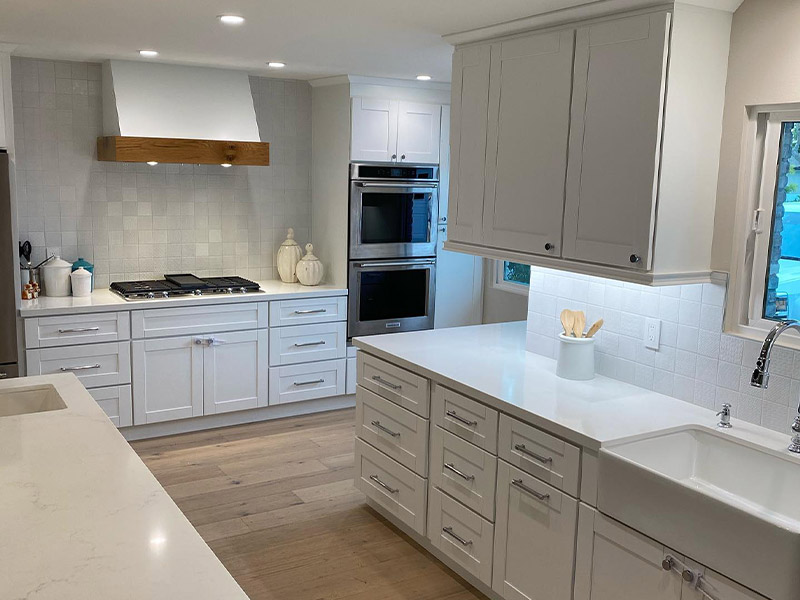 Kitchen & Bath Remodels
We all know that the kitchen is the heart of the home — and the master bath is its sanctuary! Upgrading either of these spaces is not only the most satisfying change you can make for your own day-to-day life, but renovating, or even a simple refresh, can provide a huge return on investment when you sell your home!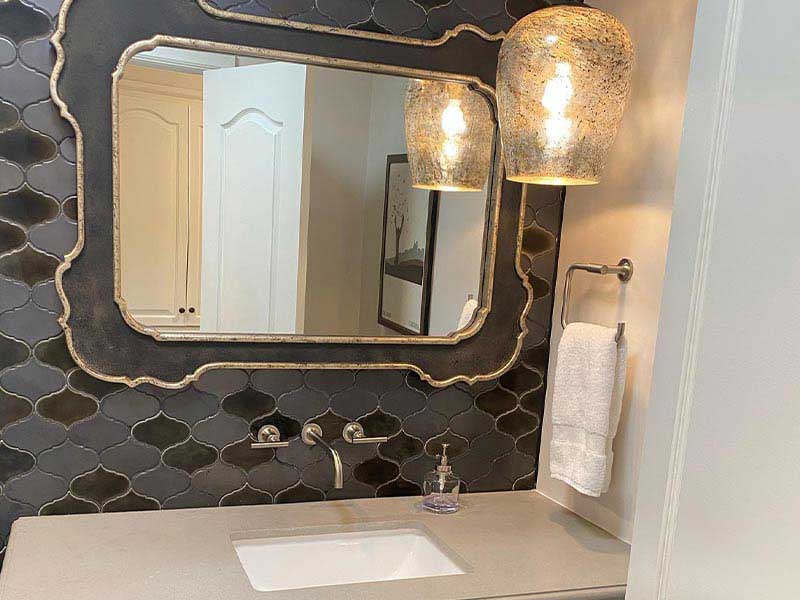 We enjoy the partnerships we share with our clients in creating functional, beautiful, and inspirational kitchens and bathrooms. We keep up with the latest products and have the knowledge to easily guide you through your selections process and, as experts in space layout, we can reimagine your home in ways that will make a huge lifestyle difference for your family. Once demo begins, we keep your remodel project moving quickly, troubleshooting any unexpected scenarios that may pop up along the way to get you and your family enjoying the kitchen or bath you've always dreamed of.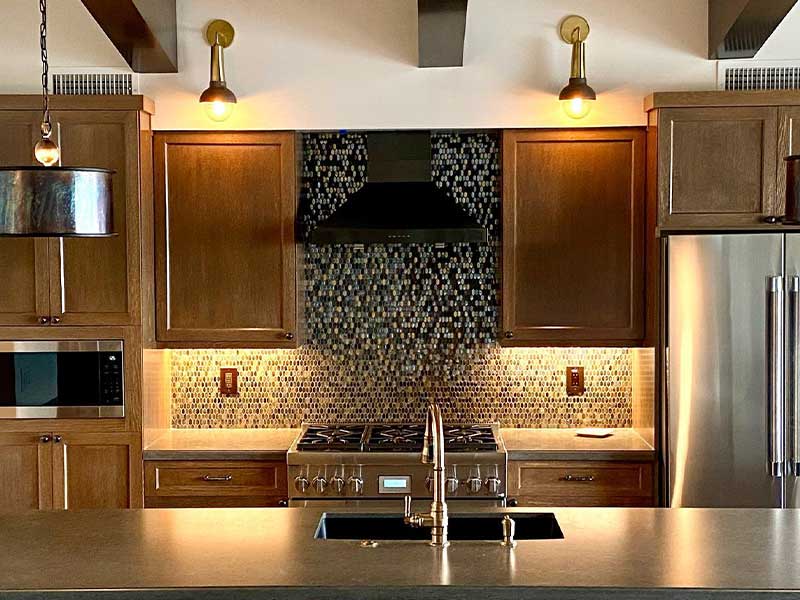 Build
Remodeling is one of the most effective things you can do to improve the quality and value of your home, but make no mistake, it requires a lot of work to be successful! We see design and construction as TWO very integrated opportunities to build your project — once on paper and once again in reality! A successful project doesn't stop at sourcing quality materials and creating a beautiful design layout, but also requires drafting accurate work orders for each piece of the project so that what appears in your design will end up in your home as planned — without costly mistakes. Skilled and reliable tradesmen, knowledgeable and attentive supervision, having an organized schedule, and the abilities to pay attention to detail and troubleshoot any unexpected site conditions that come up during the project are vital to each project's successful completion. Our combination of Design and Build services streamlines the process to ensure the project is completed on time, on budget, and actually looks like what we envisioned together in the design phase. We adhere to the high standards of construction guidelines and code requirements set forth in the industry.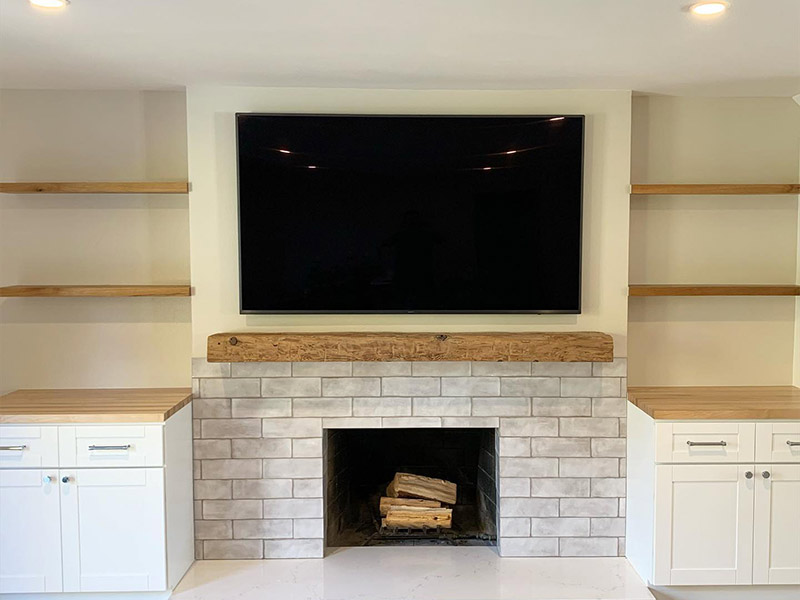 Additional Services
We are here to help you find the right additions and accents to bring your space to the next level. We know that the right fabric, placement of an accessory, or the type of flooring can make all the difference!
Custom built-ins
Fireplace facelifts
Flooring
Furniture, area rugs & accessories
Shutters
Window Treatments
Manufacturers
We have partnered with some of the leading manufacturers to bring you high-quality materials and 100s more from local sources personally selected for you.